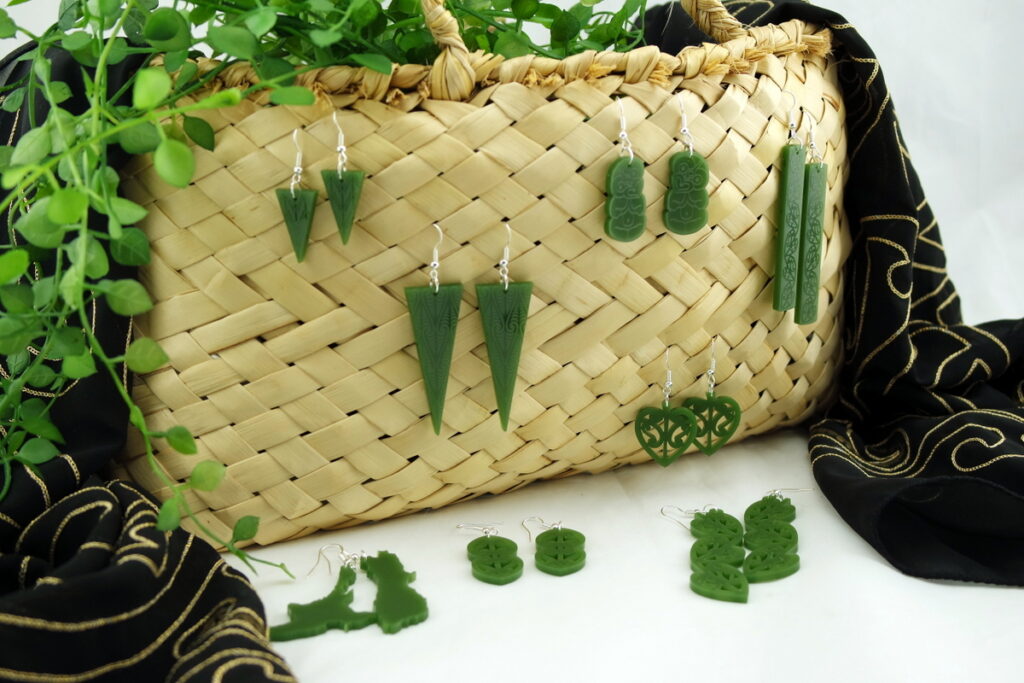 SoNZ – Symbols of New Zealand & the Pacific has been owned and operated in Aotearoa since 2007. Under new owners Sasha and Brian, from July 2023, we are a proudly Kiwi-owned wholesale supplier, drawing inspiration from the captivating beauty of New Zealand and Pacific cultures. Our passion for our lands resonates in every aspect, with authentic designs and products that celebrate our diverse heritage.
Sasha, from Ngātiwai & Ngapuhi heritage, leads the design and product development, we deeply value preserving Aotearoa's cultural heritage for future generations – blending Maori and Pacifica influences, infusing unique artistry into our thoughtfully crafted creations.
Sustainability is key at SoNZ, we sell exclusively through authorised retailers, upholding our values of authenticity, quality, and cultural pride. Our mission is to tread lightly, maximising recyclable materials and minimising waste throughout our processes.
We sell a wide variety of beautiful, elegant jewellery, home decoration and original art work of our own designs and by exclusive artists.
We also specialise in custom work, corporate, promotional and events.
Thank you for being part of our story and supporting 100% Kiwi made!
Aroha nui,
Sasha & Brian